maddonna001
did this "Which screwed up Celebrity do you most resemble?" test because I thought it would be fun. Here is the result.
You most resemble Michael Jackson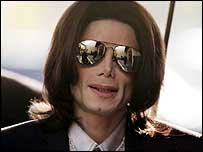 You are different from most people. You don't follow the social norms of the society you live in and live on impulse. You are an easy target for critics, but you don't let their opinions get you down. You are cool on your own terms.
Take this quiz
at
QuizGalaxy.com
I hope it won't mean that my nose will fall off or that I'm gonna screw children :-P